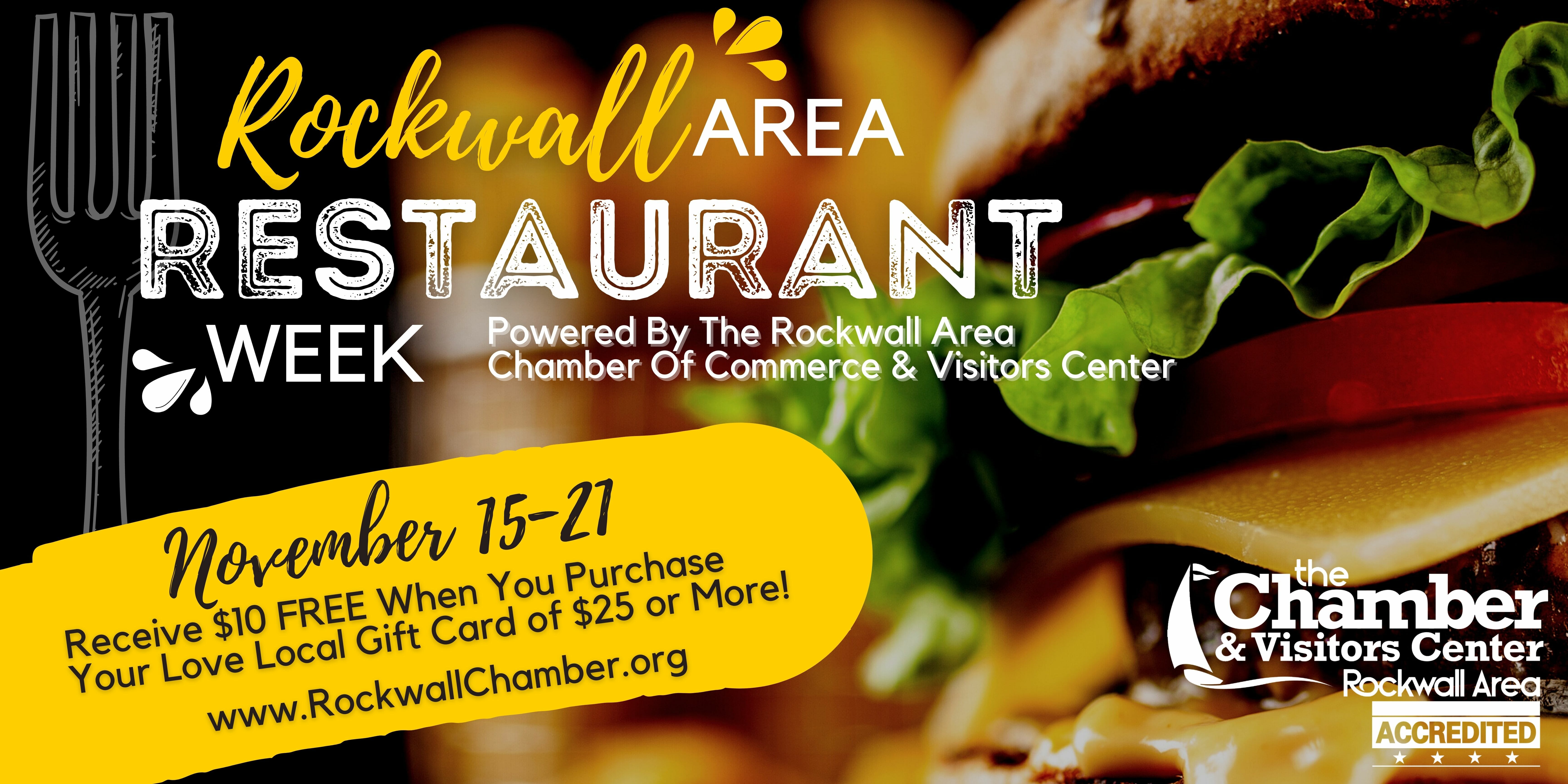 Rockwall Area's Restaurant Week kicks off November 15th - 21st!
Rockwall Area's Restaurant Week is an opportunity to support our local business community and indulge in delicious meals and deals.
To participate, purchase a Love Local Gift Card of $25 or more between November 15th - 21st and receive a bonus $10 FREE. With the holidays approaching, these are great gift ideas for others or yourself!
Attention Restaurants: We need you to register to accept the Love Local Gift Card! For more information please contact Jocelyn Keahey at jocelyn@rockwallchamber.org or 972-771-5733.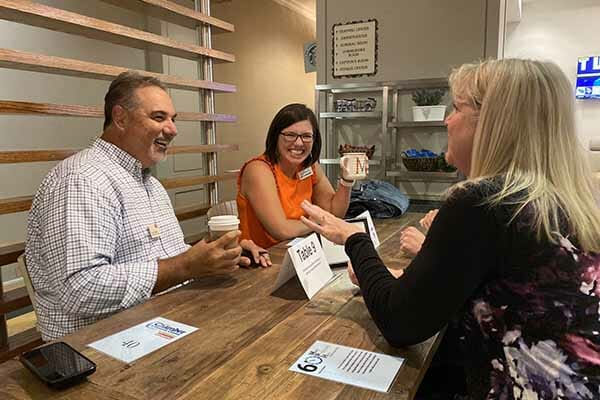 Be a part of the largest business organization in Rockwall County. Partner with the Rockwall Area Chamber of Commerce today!
Online Application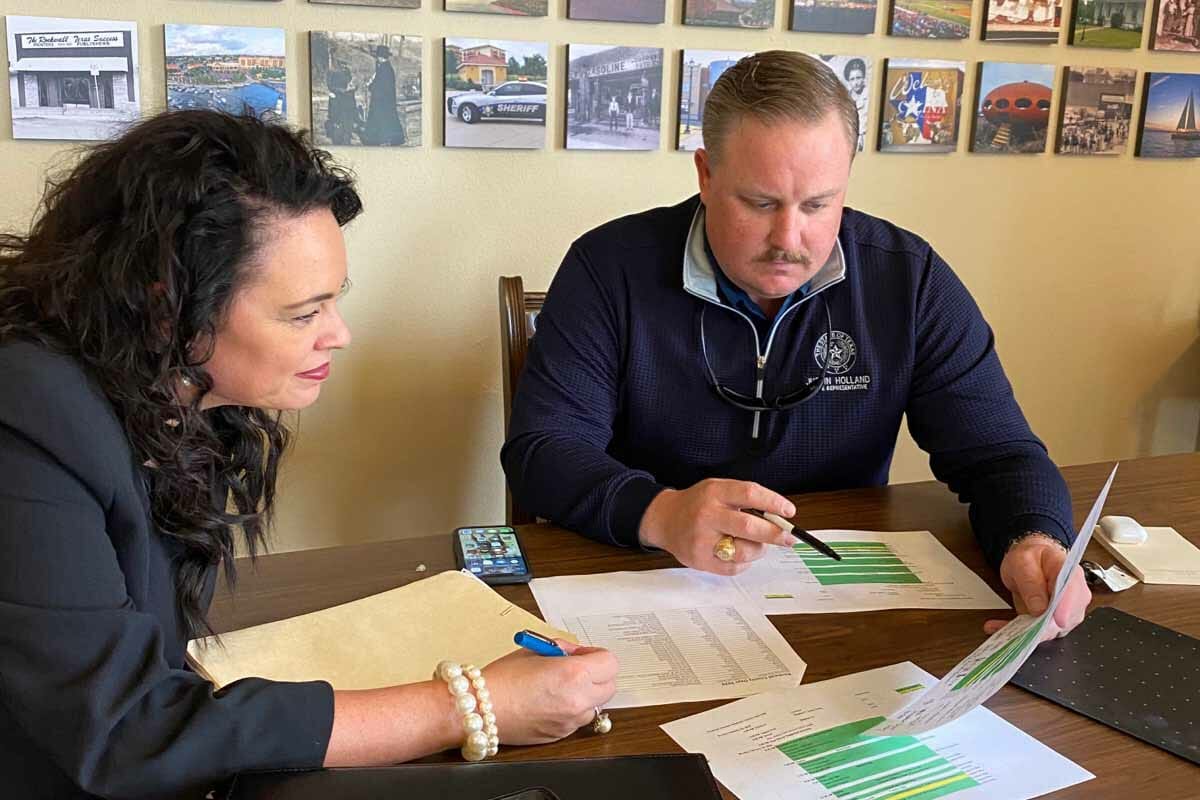 We are the voice of business in the Rockwall Area. The Chamber represents you to those in power to ensure a vibrant and free business community.
Learn More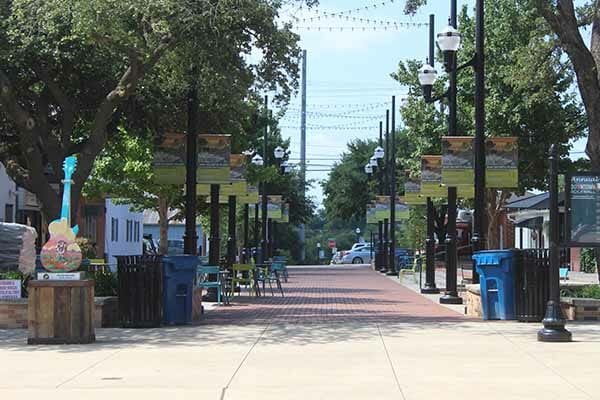 Ribbon Cuttings, business tips and other happenings around Rockwall. All in the Rockwall Blog.
View More Posts