Leadership Rockwall began its 2019-2020 program this past weekend with an annual two-day retreat to Commerce, Texas. Leadership Rockwall, which is an Affiliate Program of the Rockwall Area Chamber of Commerce, works to identify and grow up and coming leaders through a nine-month course that take the class on an informational and intentional tour of all the things that make Rockwall County run. From class days focused on non-profits, city & county government and local first response efforts to name a few, participants will look for avenues to improve the Rockwall community and find their calling in our system, all while working on a common goal of a service project - this year's being a day of service across the entire County.
The Class of 2020 spent Friday on the ropes course at Outdoor Adventure, part of the Texas A&M - Commerce campus. Through challenging each other's thoughts and problem-solving abilities, the class worked through various obstacles and tests. The day ended with each participant challenging themselves on the high-ropes portion to the cheers and encouragement of their fellow classmates.
Day two saw the participants in a classroom setting, working through problems and puzzles while identifying each other's strengths and weaknesses and how they would be used to help the group not only accomplish the task at hand but where each individual would fit within the larger service project.
The list of participants in Leadership Rockwall along with their sponsor businesses is below. Be on the lookout in the coming weeks for information on the Leadership Rockwall Class of 2020's plan for their day of service.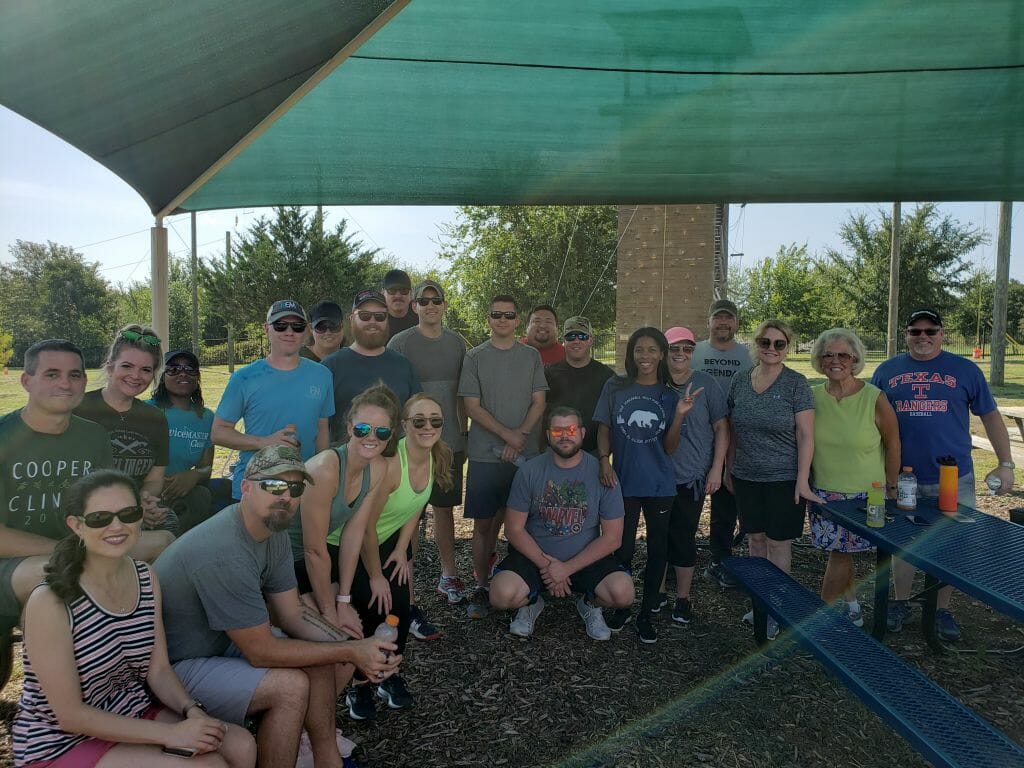 Leadership Rockwall is an Affiliate Program of the Rockwall Area Chamber of Commerce. The Rockwall Area Chamber of Commerce is a 501c(6) organization celebrating 90 years of business excellence in Rockwall County. The Rockwall Chamber has a focus on bringing awareness to the thriving business community in Rockwall County and for our individual Partners. For more information on the Chamber, visit RockwallChamber.org.