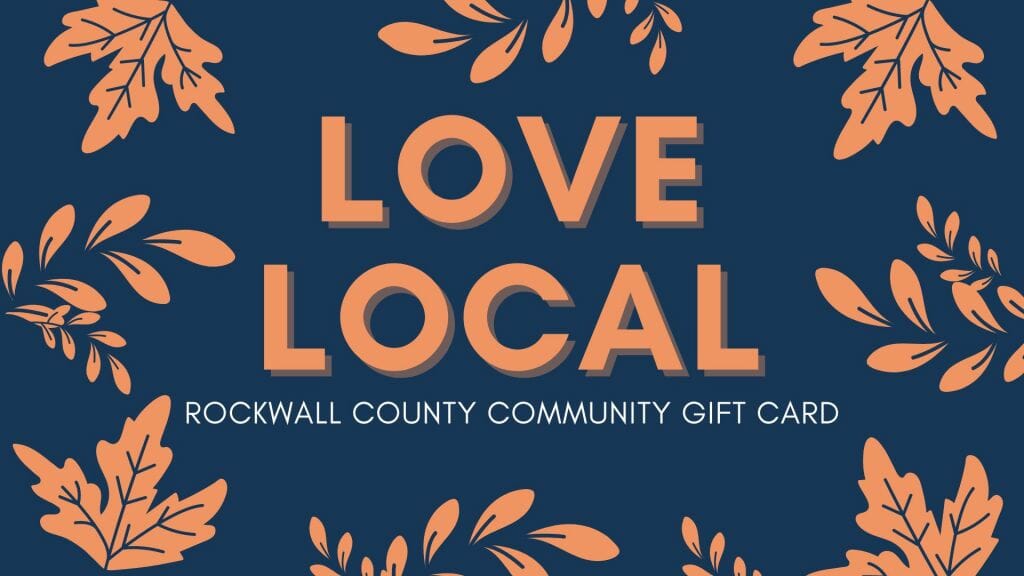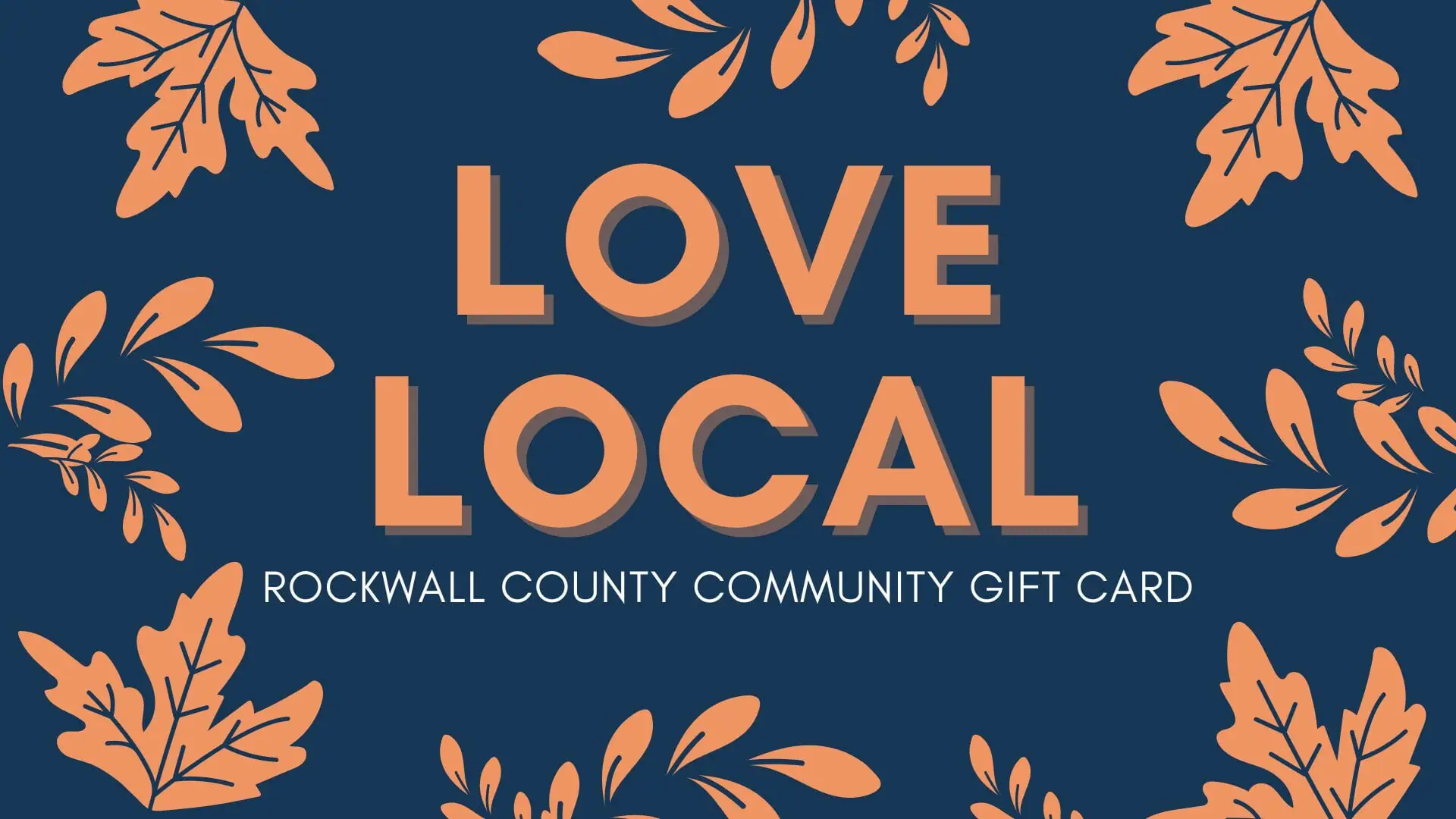 Accepted many of your favorite businesses, there's no better way to support locally owned & operated businesses than purchasing a Love Local Community Git Card.
Our Love Local Community Gift Cards help consumers choose locally owned businesses to shop at to help keep our tax dollars here in Rockwall County.
Any business in Rockwall County can be a participating merchant. For more information on being a participating merchant, contact Jocelyn.
Thank you to our Community Sponsors for helping make the Love Local Community Gift Card Possible: